The Association of Chartered Certified Accountants (ACCA) is one of the world's top professional accounting bodies.
It is reserved for practicing accountants who aspire to take their careers to the next level.
To study ACCA on your own, you need to get a practical experience assessment and ensure that you meet the qualification requirements. Start by obtaining study materials and resources from approved content providers (the BPP and KAPLAN study guide are recommended) and then follow our guide to design a study system.
The entire self-study process for the ACCA might feel overwhelming. However, we've taken the trouble of condensing and simplifying the whole process.
We will show you how to study and pass the ACCA on your own.
A Complete Guide to  Self-Studying ACCA 
Studying and passing the ACCA exams is a must to be a recognized member of the ACCA. Here are steps on how you can prepare for the ACCA exams
1. Design a Study System
While setting goals before beginning your study journey is always advised, you also want to ensure that you have a reliable study system. 
A well-designed study system will help you keep track of your study process and evaluate the ones that work for you.
This way, you can monitor your progress towards the goal of passing the ACCA.
Steps to Designing a Study System
Now that you know how crucial designing a study system is to achieving your goals, let's show you how to go about it.
Step 1: Review Your Study Habits and Process
Everyone has study habits that guide their study frequency and consistency. Your study habits refers to a trend of actions you take when studying.
It encompasses your reading time, your course timetable, and the priority level of your study.
We recommend you self-assess yourself to understand what works for you and how they work.
An example could be your study time; do you study better at night or in the daytime?
Once you have this down, look at your timetable and evaluate your progress on each course and whether the time assigned to study each course is satisfactory.

If you are not sure how to study on your own, I recommend you check out our guide: How To Teach Yourself Anything: An Ultimate Guide To Self Learning
Step 2: Assign Priority Levels to Course of Study
People have different levels of comprehension and assimilation. This could also mean that every course would have a distinct comprehension level. 
An example would be a student who finds Business law easier to understand than Taxation, while another student finds that Taxation is easier to understand than Business law. 
You should know which course comes easy to you, and those that you need more time to understand completely.
This way, you can pay more attention to the ones you find complex and ensure that your understanding of different ACCA courses is on the same level.
Step 3: Create a Schedule
Take your work to the clock. To track your tasks, you can use a calendar, planner, or journal, anything that would be useful in tracking and monitoring your reading progress.
This would help you stay organized and refer back to a source. This way, you can observe, track and review your reading progress. A good way to achieve this is;
Categorize your task by order of urgency and significance.
Organize your tasks by your daily, weekly, or monthly goals.
Write out your daily activities and actions that prompt your study process.
Tick off completed daily tasks 
Review your completed task at the end of the day and conduct a weekly evaluation.
To create a schedule template, template lab can be of help. 
Step 4: Find a Study Method
The most crucial part of your learning process is your study method. Choosing a study method can improve reading efficiency and build an effective reading strategy.
There are seven study methods you should get familiar with:
Step 5: Find a Place to Study
The environment you study can determine the effectiveness of your study. For example, choosing a place with easy access to distracting elements would only be doing you a disservice.
It would be best if you opted for a quiet place with good reading scenery and comfort. Choose a place that would suit your learning style, whether you are an auditory learner, visual learner, writing learner, and tactile learner.
Step 6: Be Flexible
Be open to editing features of your study system that do not seem to work for you. Then, you can circle back to review your schedule and organized reading habits.
Ensure that there is an element of fluidity in your system.
-> Read Also What Is An Autodidact?
2. Use Resource Materials
There are numerous resources available to help you during your learning process. In addition, ACCA has also made some learning resources accessible to assist you during your exam preparations.
These resources can be found on the ACCA official website.
Use these resources provided by ACCA to understand the subject requirements and how to answer them by using past questions, examiner's reports, study guides, and technical papers.
Study with approved publishers recognized by the ACCA team like KAPLAN and BPP and also open online sources like those from open tuition.
How to Use KAPLAN and BPP Study Guides
To properly utilize study guides like KAPLAN and BPP, we need to understand what they are and their purpose. 
KAPLAN 
KAPLAN is an American-based organization that specializes in rendering education training services, teaches about the use of early concepts and has a collection of extensive exam-oriented books.
It provides many illustrations that would be instrumental in your comprehension and less technical jargon for easy understanding. 
It is often called an exam kit because of its practice questions. Therefore, it is advisable to do as many questions as possible from the exam kit while reading the examiner's notes.
BPP 
BPP, although limited to ACCA use only, has a very detailed collection of books with many case studies and references.
However, you would find BPP most useful for practicality with guidelines and examiner's report available to ensure a thorough understanding of the courses. 
If you need to expand your technical language vocabulary and conceptual clarity, BPP will do just that. 
Take it from the perspective of using a textbook and practice questions with simplified texts.
Tips on Using Study Guides
The first step is ensuring you have a study and revision kit. These two would be instrumental in your understanding and knowledge retention process.
Always read the study texts more than two times to familiarize yourself with the content, and practice with the revision kit for fluency. You can also employ the technique of revising after every study session.
During your revision, practice all the questions related to the topic you studied and do so recurrently until you have covered the entire study texts and practice questions more than twice.
Try to work on the subjects you find challenging to learn or solve by rereading the concepts or consulting someone who has passed the previous exam. Or, if a group of friends is also taking the exam, brainstorm together. Make learning fun.
As your exam date looms closer, ensure that you revisit concepts and focus on past papers until you are completely satisfied. The past papers would help you filter out the less important topics and narrow your focus to more important ones.
For subjects like business law or taxation, take notes of the dates and provisions, exemptions, and deductions. They would be of immense help to you.
Lastly, stick to your study structure and be accountable for your learning progress.
3. Understand the Requirements
You should be able to meet several entry requirements when beginning your ACCA journey, and this would differ by nationality.
However, the scope of studying ACCA is immense and can take four years to complete.
You may be qualified for some exemptions if you possess some higher qualifications.
For Professional Examination
The minimum entry requirement beginning at the knowledge stage is; Three GSCEs and Two A – levels in five different subjects, including Mathematics and English.
Students must be 18 and above.
Meet school qualification requirements
Registration
To proceed with your registration for the ACCA examination, you would be required to register via the ACCA website to complete an online registration process. 
Alternatively, you can also register by filling and uploading the ACCA registration form found in the ACCA registration documents.
For more follow-up and up-to-date information, visit their website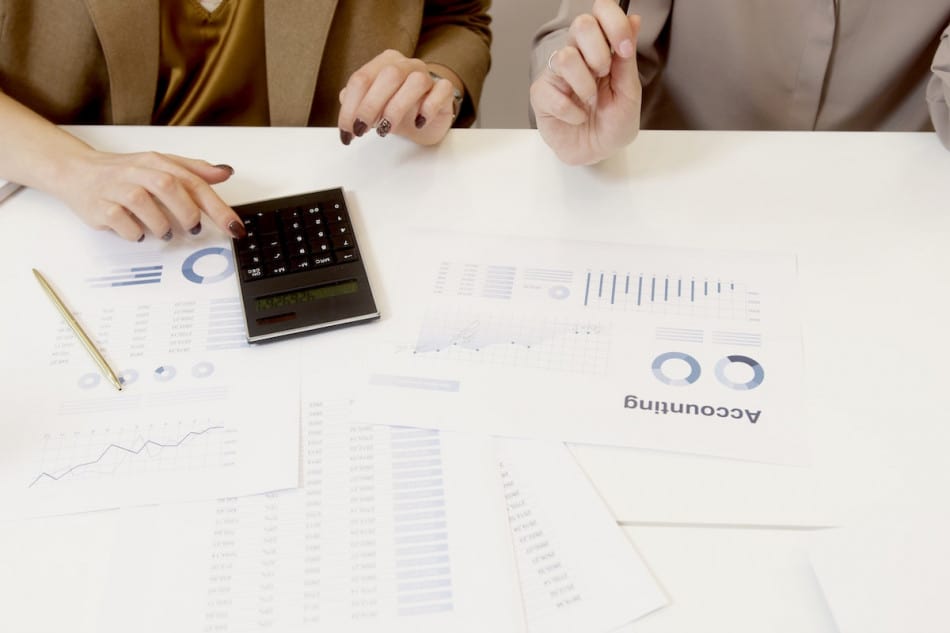 The ACCA Syllabus
The ACCA syllabus comprises 15 papers categorized into four groups. In addition, each group possesses some exams that would be considered for your ACCA qualification. 
| | |
| --- | --- |
| Groups | Exams |
| Applied Knowledge  | BT: Business and TechnologyFA: Financial AccountingMA: Management Accounting |
| Applied Skills | PM: Performance ManagementLW-ENG: Corporate and Business LawTX-UK: TaxationFM: Financial ManagementFR: Financial ReportingAA: Auditing and Assurance |
| Strategic Professional | SBR-INT: Strategic Business ReportingATX-UK: Advanced TaxationAAA-INT: Advanced Audit and AssuranceAPM: Advanced Performance ManagementAFM: Advanced Financial ManagementSBL: Strategic Business Leadership |
For more updates and information about the syllabus, check out the official ACCA website. For more updates and information about the syllabus, check out the official ACCA website accaglobal.com.  
-> Learn More about Self-Learning vs. Classroom Learning: Which Is Better?
6 Reasons Why You Should Study ACCA
ACCA is one of the most recognized accounting qualification certificates around the world. It was designed to prepare its members with the technical skills and knowledge necessary to thrive in the fast-moving accounting industry.
ACCA's curriculum covers essential subjects that would be instrumental for accounting practitioners to improve their knowledge base and climb up their career ladder. 
Here is a list of reasons why you should study ACCA
1. Access to a Network of Global Accounting Practitioners
When you become a member, you automatically become a part of an exclusive network of over 219,000 leading accounting and finance professionals worldwide. 
ACCA's global network provides members access to a large talent pool and career exploring opportunities. And direct access to ACCA-approved employers who work in partnership with ACCA to increase career prospects to members across the globe.
2. Develop your Skill Set
By studying ACCA, you not only learn the technicalities needed to improve your accounting knowledge, but you would also develop the skill sets needed for effective accounting practice. 
ACCA professionals can continuously grow in their area of expertise as they receive continuous support from the institution, which provides them with a wide range of technical and comprehensive resources.
One of ACCA membership requirements is that students would be expected to complete about three years' worth of relevant work experience that would enable them to gain a real and practical understanding of the workplace and its external environment. 
3. Work Internationally 
As an ACCA member, you can work anywhere in the world. The ACCA certificate is acknowledged internationally in over 180 countries. Its partnerships with the World Bank and the UN have helped them gain global recognition.
Due to ACCA's reputable rigorous qualification process, as a member, you benefit from the institution's goodwill.
As a result, you would be recognized and respected regardless of where you work globally.
4. High Professional Status
Studying ACCA and getting a membership certificate might be the raise you need. 
You can increase your chances of climbing the corporate ladder without hassle. Once ACCA recognizes you, you will be recognized anywhere in the corporate world.
5. Flexibility 
The ACCA qualification is very adaptable for interested employees and students. The exams are usually held twice a year, in June and December, with flexible entry requirements and study options.
It helps students and employees to pace themselves and strike a balance between study and work. There is no limit to the number of examination attempts.
It gives you the free will to complete your ACCA qualification at your own pace.
6. High Demand for Skill and Knowledge of ACCA Professionals
Companies are looking for accounting professionals who understand the financial needs of an organization and can skillfully assess business problems and provide solutions to them.
The ACCA qualification was designed to provide students with the knowledge and skill set needed to analyze a business environment and arrive at business solutions properly.
ACCA qualifications require a lot of effort and dedication that involves you putting your best to turn out successful and reap the rewards.
However, you can study ACCA on your own by employing the necessary steps, a reading habit, and the right dose of motivation and information.
Frequently Asked Questions
Q: How Many Hours Daily Can I Study for an ACCA Course?
Depending on the level of complexity of the course, 2-3 hours a day for a course could suffice if you put in a good amount of focus. 
Effective time management is the key to clearing any ACCA exam. You must ensure that you are on track with your syllabus and have revised every topic religiously. Every student is willing to put in the hours, but smart work pays as much as hard work.
Most importantly, ensure that you use the hours you spend effectively. Read at your convenience and assimilation pace. If you think you should spend more hours on a course to understand it thoroughly, then you should.
Q: What Is the Hardest ACCA Paper?
This could be subjective to your understanding of the course and technical comprehension level. Most students do not understand the technique and methodology necessary to attempt and prepare for an ACCA paper; hence, they fail.
Q: What is the Difference Between the ACCA and CMA?
Although both exams are written by those who want to become certified professional accountants, the major difference is that while the ACCA is recognized by countries in the U.K and Europe, it is not recognized in countries like USA, Canada, India and UAE. 
To be recognized as a professional accountant in these countries, you would need to get a CMA certification. 
-> Learn more about the 7 best websites for self-learning
Final Thoughts
You cannot begin preparations for an ACCA exam overnight or a week before exams; rather, It should be taken seriously with rigorous preparations in place.
Make it a habit of completing your daily study goals and give your total concentration while studying.
References