GIS or geographic information system is a specialized software, meaning users will need advanced knowledge of photogrammetry as well as GIS processing to be able to use it. However, can users teach themselves GIS?
With the right resources, you can teach yourself GIS. Some helpful material to help you learn GIS include ArcGIS, ESRI and ESRI Press, GIS blogs and publications, books, viewing GIS webinars, and traditional classes at a school. 
However, if you're confused about these fields, it's best to do further research before attempting to learn GIS. While GIS can be self-taught, it does require a good understanding of other material concerning how it works. Let's look at how you can teach yourself GIS.
What Is GIS?
GIS stands for a geographic information system. But it is also sometimes referred to as a geospatial information system. This system captures, stores, analyzes, and manages information related to geography in relation to spatial locations. 
Once the information has been collected, it compiles this data into maps and 3D visuals. This technique allows you to discover patterns and correlations that can improve your decision making. 
GIS can apply to anyone who needs to get a better understanding of an extensive collection of data that is geographically based. If you want to see how your product is selling in different areas, you can use GIS. Trying to push your new pharmaceutical to new geographic areas? GIS can analyze where to go. 
Industries where you might want to apply GIS include:
Education
Public Safety
Health
Real Estate
Manufacturing
Sustainability
Retail
Telecommunications
Electric and gas utilities 
Government
Now that you know what GIS can do, let's look at how you can learn to use it. It is possible to teach yourself GIS with the right resources. 
ArcGIS
Learn ArcGIS is a program that helps you learn how to use ArcGIS. They have lessons from beginners up to advanced users. It even has options for educators. 
Arc uses real-life situations to help you learn to navigate the ArcGIS software's various abilities and features. And you get to learn or teach through self-taught lessons so you can move along at your own speed. You can even choose lessons specifically related to your needs. 
However, to gain access to most of the lessons, you will need to be a member of the ArcGIS organization. For new members, when you sign up, you get a 60 day trial period. 
During this period, you are given a Publisher role to access lessons only available at that level. Any data collected during this time is deleted after your trial runs out. 
When you sign up for Learn Arc GIS, the first thing you do is choose from:
New user
GIS professional
Student
Teacher
Data Scientist
Professor
Possible topics you can learn: 
Mapping
Field operations
Spatial analysis and data science
Imagery and remote sensing
Real-time or 3D visualization
ESRI
You can take free classes online through ESRI, a great starting place if you're new to learning GIS. They offer you the chance to learn ArcGIS on your terms. Check out their various learning plans here. 
You can check out their course catalog here, where they allow you to browse through classes based on specific topics. They also offer the option to filter your search by location or schedule. 
In addition, ESRI also has books through ESRI Press. You can browse and purchase their products through the Esri Merch Store. 
Books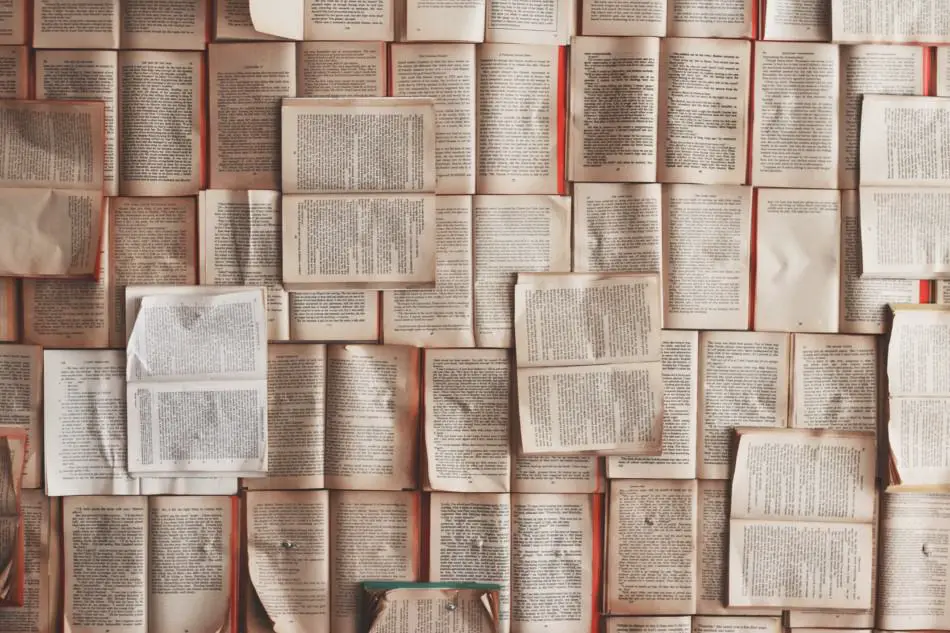 There are plenty of books available to help you learn how to use GIS. You can start your search by heading over to The National Academies Press, where there are over 4,000 free PDF GIS books. 
One of the best books if you're new to GIS is "A Gentle Introduction to GIS." This eBook is a complete guide that provides information and examples so you can learn everything from using software to creating maps and more using the Quantum GIS software platform. 
"Geospatial Analysis – A Comprehensive Guide" is another excellent book to learn about analytical techniques within GIS. You can download it for free in PDF format. 
PostGIS in Action and HTML5 Geolocation are also helpful resources to help you learn GIS. Data Analysis teaches you about computational and statistical methods. If you're still learning about spatial data, you can check out this helpful book Spationomy.
Software
There are multiple types of software available to help you learn GIS. Some of these programs focus on specific parts of the GIS system, while others may offer entire features. A few great software applications you can use to learn GIS include: 
Interactive Learning
There are plenty of tools online to help you learn GIS. You can listen to webinars and podcasts, use video tutorials, and play around with interactive data that lets you use real software and data. 
A few great resources include Quantum GIS, MapServer and Open Web Mapping, and GRASS GID. You can also check out the GIS Lounge or American Association of Geographers (AAG). 
Use interactive learning tools to help you get a first-hand understanding of how GIS works and the different features you can do with GIS. 
Open Source Applications
Open source means that you have free access to a piece of software. Furthermore, you can tweak the source code for the program to fit your needs, so long as you aren't trying to sell it for profit. 
Some popular open-source GIS applications include GRASS (Geographic Resources Analysis Support System), OGIS (AKA Quantum GIS), JTS, Union, Buffer, GeoTools, OpenMap, SharpMap, FlowMap, GTM Mapping Tools, gvSIG, and WorldWind.
It's essential to pay attention to each program's details before selecting it, as some of these applications will require you to know how to read and write code, such as JAVA, Linux, UNIX, .NET, and C languages. 
Publications
Newsletters are a great way to keep up to date with new product releases and updates to GIS. Arc offers multiple publications, free of charge. 
ArcUser helps you learn ESRI software as well as other features. You can get this publication through print or digital magazines, PDFs, or HTML versions. And there are current and past issues, so you have access to all the information available.
Another helpful publication is ArcNews, which keeps you up to date with what's going on with ESRI, including new updates to the software. You can receive your current or past copy online through PDF, digital magazine, or HTML.
ArcWatch is a monthly email newsletter that offers tips, updates, articles, and helpful resources related to GIS. This source is an excellent tool for keeping current with what's happening with GIS. You get a newsletter delivered right to your email once a month. And you can access the archives of all previous newsletters here.
Final Verdict
GIS can be a helpful tool to help you collect and analyze geographical data concerning spatial location. This topic is advanced, so it can be difficult for you to understand if you're new to the subject or its components. 
It is possible to learn GIS without having to enroll in paid classes. We've provided you with multiple resources you can use to teach yourself GIS. This is not a subject you can jump into and pick up in a few short sessions. It will require dedication, research, and time to learn GIS. Good luck on your journey.
Sources